2017 NISSAN QASHQAI: FROM BRITAIN, WITH LOVE.
By Mike Smith at @roving.media
Nissan first introduced the Qashqai in Europe in 2007, correctly predicting the explosion in the compact crossover segment.  Fast-forward ten years and one full redesign, and the Qashqai is still one of the best selling crossovers in Europe.  This Qashqai, which was new in Europe for 2013, was designed and engineered in Britain with an eye on the European market. It's built at Nissan's plant in Sunderland, UK.
Here in North America, Nissan has had huge success with the Rogue, which is essentially a larger, three-row version of the Qashqai.  In fact, the Qashqai is sold as the Rogue Sport in the U.S.  The name Qashqai refers to a group of people living in the mountains of southwest Iran and literally translates to "a horse with a white forehead."  It's sad but safe to say Americans would embrace this Iranian tongue twister about as readily as they would Mahmoud Ahmedinejad.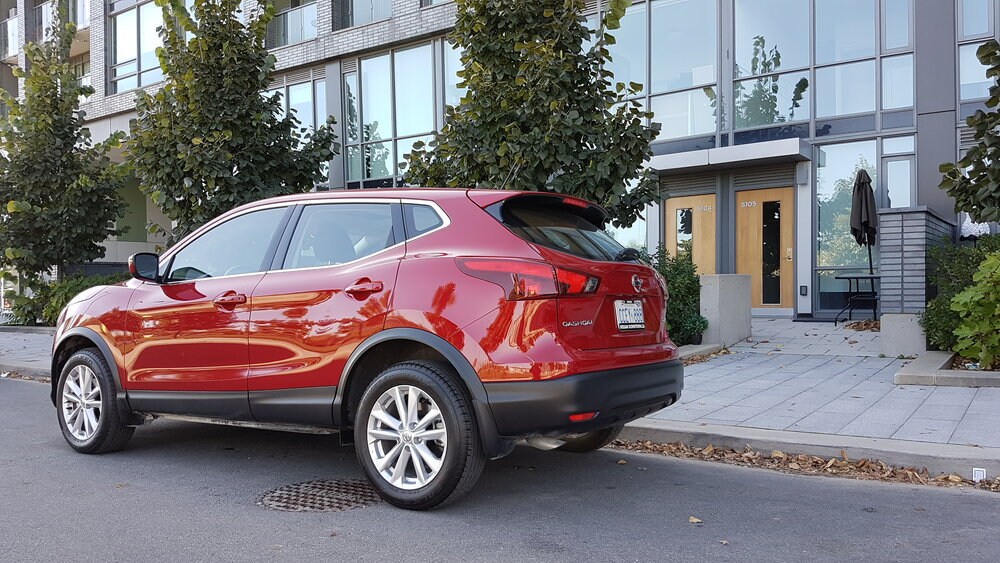 Every year more buyers are leaving sedans behind for the practical packaging of crossovers, and every year there's a raft of new options to choose from. With Rogues selling like poutine at a Leafs game, Nissan sees room for expansion into the growing subcompact segment. Things have heated up in the segment over the last couple of years, with contenders like the new Jeep Compass, Mazda CX3, and Subaru Crosstrek hitting the road.
The Qashqai's styling is clean and friendly, and the proportions are more pleasing than the larger Rogue.  It looks good from every angle, with strong shoulders and a purposeful stance.It is particularly handsome with the top-spec SL's 19-inch machined-face alloy wheels. My Qashqai SV tester came with 17" rollers, trading a few style points for a smoother ride.