Reason To Service Your Vehicle at a Dealership

Ensuring your vehicle is well taken care of with routine maintenance can go a long way towards helping it last a lifetime. If you're not sure whether you should take your vehicle to a local garage or to a dealership, here are some reasons you should consider our team at

Nissan

Downtown.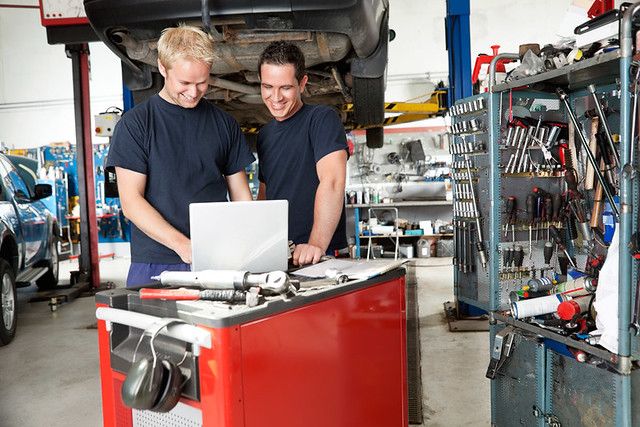 Top Technicians and Facilities

The technicians at our dealership are trained by Nissan to work on Nissan vehicles. That means they understand your model better than other technicians, offering a masterful level of expertise. Our technicians undergo regular training as well, which allows them to know the best, most efficient method of repairing your vehicle or completing routine maintenance.

At our service centre, we also utilize top-line equipment to ensure your vehicle is serviced to our high standards. Our state-of-the-art equipment includes:

Hoists

Alignment machines

Computer systems

These technologies ensure that your vehicle is treated with the best equipment possible by knowledgeable technicians.
Convenient Service

We know that your schedule is a busy one, so we try to make sure you don't have to take time out of your life to take care of your vehicle's routine maintenance. That's why we offer Service Valet; when your vehicle is due for a checkup, we will pick it up from your home or your office, and drop it back off after its service has been completed. If you want to drop your vehicle off yourself, we will also provide a round-trip shuttle service from our dealership to your work or home. We'll even pick you up when your vehicle is ready, making sure your experience with us is convenient from start to finish.

Warranty on Our Work

If you've purchased a new Nissan from us, you will have received an array of warranties that will help cover — or completely cover — the cost of routine maintenance and repairs. This warranty will only be honored at a dealership. When we complete work on your Nissan, your vehicle's parts will also be covered by a new warranty, ensuring that we will repair or fix any issues that might occur.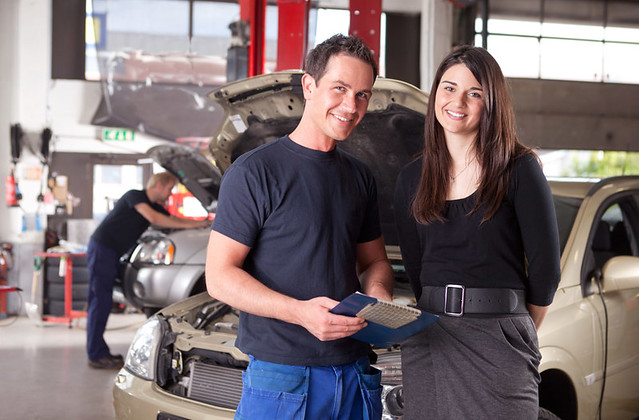 Service Options at Nissan Downtown

To make sure your vehicle continues to run smoothly, it's important that you keep up with its maintenance and understand the signs your car can show if it's experiencing problems.

If you're not entirely sure what symptoms your vehicle might display, never fear — Nissan Downtown is here to help. We've put together some guides on common vehicle issues to help you better understand if your vehicle is experiencing a mechanical problem. If you find that you do have an issue — or simply need to get your Nissan vehicle's oil changed — then the expert technicians at our Service Centre are ready to service your vehicle both efficiently and effectively. So, consider Nissan Downtown's Service Centre, whether you need a tire rotation, oil change, or anything else.
Your brakes are what help you stop on a dime, but do you know what signs they give if they need to be replaced? Make sure you don't get caught with worn brakes and learn the cues your brake system uses to tell you they need to be replaced.
Whether you're driving on snowy roads or hot summer asphalt, your tires help you stay in control of your vehicle. Because of this, you need to make sure they are in tip-top shape. Discover the reasons why tire care is important — and how you can practice smart tire care with your vehicle.
Understanding what your dashboard indicator and warning lights mean can help you prevent big, expensive problems. This guide will help you understand what the most common symbols mean — and which ones indicate the need to visit Nissan Downtown for urgent repairs.
It's important to have your oil changed according to schedule, but why? This guide looks at the benefits of regular oil changes, demonstrating why you need them to keep your vehicle running smoothly.
Driving around a big city means you're constantly coming in contact with pollution. Your vehicle's air filters work to ensure that you and your engine aren't affected by these unwanted particulates. Read on to learn more about your air filters and why they're so important.